KUMADOLL July Coupon
This is kumadoll July coupon page. You can get and use it.
Rules of use.
1. Not to be used in combination with special offers
2. Restricted to orders over $1000
3. Use period: July 1-31
Where can I find it?
You can find it in this coupon link:
https://www.kumadoll.com/Coupon-cp58990-221178.html
We suggest you copy the coupon number on this page for using.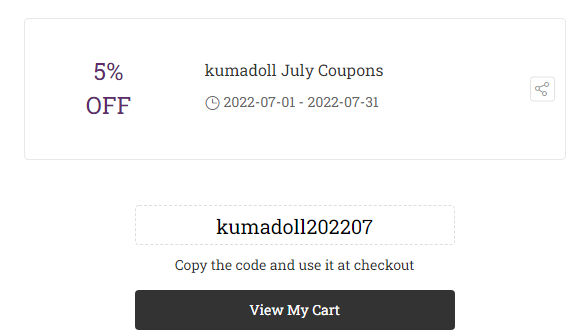 How to use it?
1. Find the doll you want, select all options and then add it into your Shopping Cart

2. View your Shopping Cart as below image, then paste or enter the coupon number
3. Click "Proceed to checkout" button to complete your order.