Tayu Doll is a brand of silicone love dolls newly established in recent years.It used to be called ARTdoll, and was modified to Tayu doll because of the need for promotion. The dolls are made of soft silicone, a material that was originally developed by Tayu Doll, and they are about 10 kg lighter than dolls of the same height range made by other brands, yet they are as soft as TPE material. In addition, the doll is completely reproduced, down to the blood vessels that show through the skin, the skin patterns unique to the human body, and even the wrinkles on the palms of the hands. The skeleton also uses the latest model of the originally developed skeleton to achieve the same range of motion as a human. The fingers also have metal skeletons built into the first, second, and third joints.This brand's dolls come standard with the new skeleton and independent function.
1.

Options
Free Option【Skin Color】1.Pink 2.Yellow 3.Wheat
*Pink skin is the previous natural. If you are purchasing a head unit for a body with previous natural skin, just select pink for the skin color.
---
Skin color comparison video
---
---
Free Option【Wig】
---
---
Free Option【Eye Color】1. Blue 2. Purple 3. Black 4. Light Green 5. Dark Green
---

---
Free Option【Areola Color】1.Pink 2.Light Tan 3.Dark Tan
---
---
Free Option【Areola Size】If you need more than 5 cm, please write it in the remarks column.
---

---
Free Option【Vagina Color 】1.Pink 2.Light Tan 3.Dark Tan
---
---
Free Option【Vagina Type・Pubic Hair】1.Fixed Vagina 2.Insert Vagina /Normal・With pubic hair
---

Free Option【1.Standing with exposed bolts・2.Standing without exposed bolts ・3. Hard Feet with exposed bolts ・4.Hard Feet without exposed bolts】
tips:If your doll needs to remain standing for a long time, then we recommand you to choose hard feet with exposed bolts standing option.
---

---
Charging option [Butt soft finish and voice function].
1.Normal 2.Soft Butt
---

---
---
Charging option [eyebrow hair transplant].
---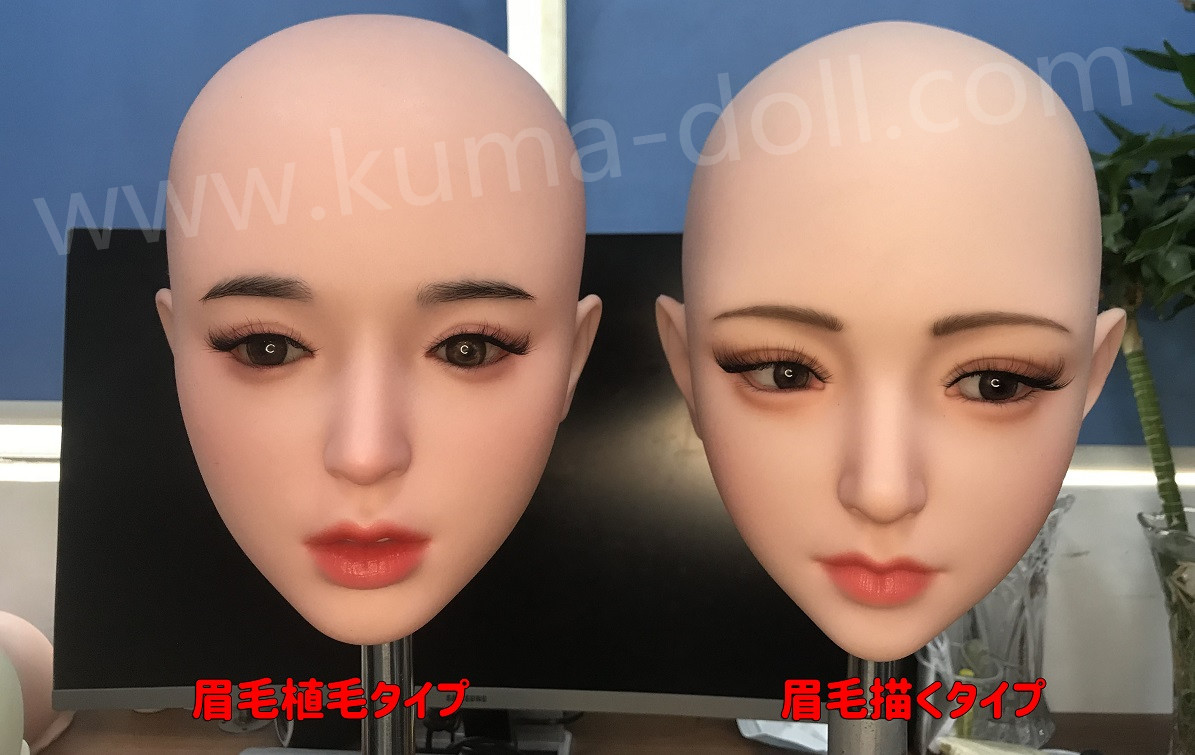 ---
【Reference video of Insert Vagina installation】
---
---
2.Hanging storage (Hanging hardware is included)

---
3.Package・

Accessories
※ The accessories include one wig and one set of hanging hardware.
---
4.Moving Area

---
5.Head Joint

※The Tayu Doll joint is of a special construction, but can be modified to allow the connection of an M16 head if necessary. No modification fee will be charged.
---
 Click:Tayu doll Product List
7.Softness Video
---
8.Body Compare Photo
---
155cm

162cm






170cm

155cm,162cm,170cmの

比較画像






148cm









9.Head and Body Application Chart
---
---